Trilogy Towers, Limassol, Cyprus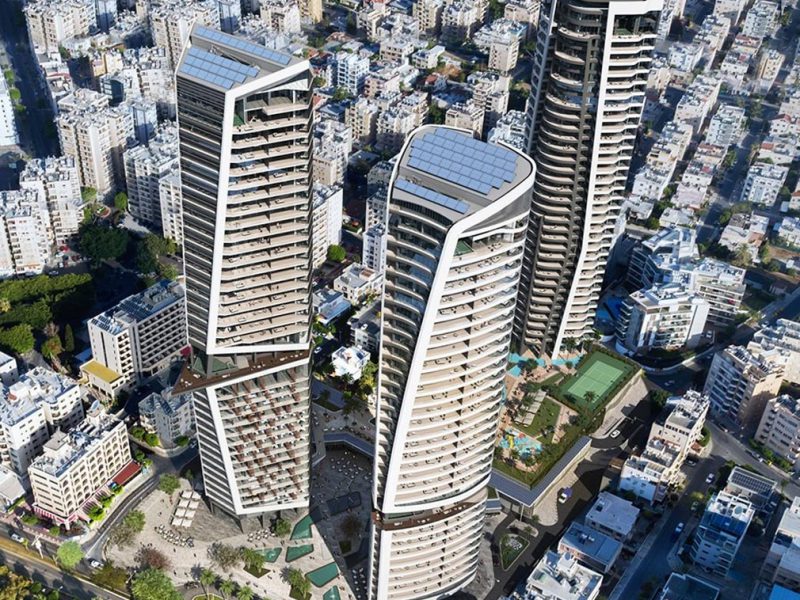 Trilogy Towers, Limassol, Cyprus
Client
Cybarco and Cebarco Joint Venture
Location
Limassol, Cyprus
Sector
Commercial Buildings, Residential Buildings
Services Provided
Civil & Structural Engineering, Construction Management
DMA have been appointed by the contractor (Cybarco and Cebarco) to provide construction drawings, reinforced concrete detailing and bar bending schedule services for this project.
The project involves of the development of three residential and mixed-use towers. All the apartments have direct views of the Mediterranean Sea. On top of the podium is a private garden oasis which consists of an infinity type pool with a bar, a play area, a tennis court and landscaped gardens.
The West Tower is a mixed-use building with a retail space at ground level and above it are 52 offices and 69 luxury apartments as well as a gym and a luxury spa with access to a terrace.
The East tower consists of 127 apartments with access to a gym and a spa.
The North Tower consists of 126 apartments also with access to a gym and a spa. In the centre of the two front towers there is a Public Plaza which comprises restaurants, bars and shops.