Psevdas Community Building, Larnaca, Cyprus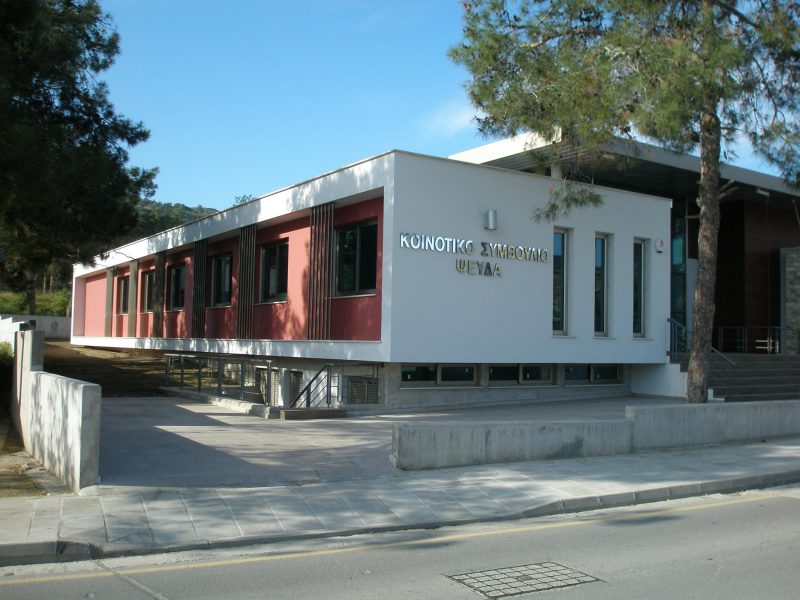 Psevdas Community Building, Larnaca, Cyprus
Client
Psevdas Community Council
Location
Larnaka, Cyprus
Sector
Government
Services Provided
Architectural & Interior Design, Civil & Structural Engineering, Construction Management
The project is located at the community of Psevdas in the Larnaca district.
It is a ground level building with a small basement which includes an entrance hall, offices, health care facility, small kitchen and W.C facilities as well as a multi-purpose hall.
All interior spaces at ground level open out to a central yard area which includes a small amphitheatre as well as a landscaped area and parking area. The basement is used for storage and mechanical services.
The design of the building incorporates the use of local materials (local store cladding) alongside modern materials,
Its plan arrangement is based on the plan of a common traditional dwelling with a covered entrance area which leads into an enclosed yard with all spaces arranged in reference to that.