Private Residence in Alethriko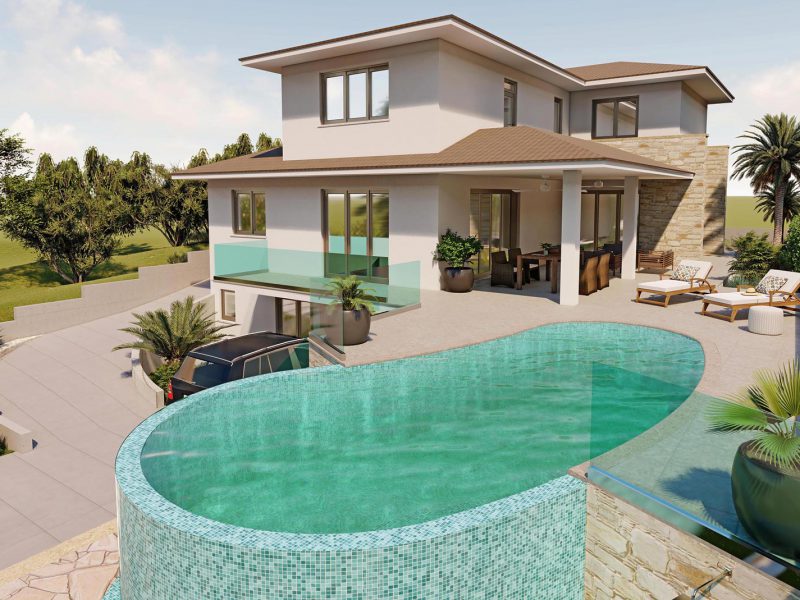 Private Residence in Alethriko
Location
Larnaka, Cyprus
Sector
Private Residences
Services Provided
Architectural & Interior Design, Civil & Structural Engineering, Construction Management
The house is located in a residential area at Alethriko in the Larnaca district.
The site is on a steep hill with views towards a green area. To fully utilise the location, the project was designed to occupy various levels to adjust to the natural ground while persevering the view.
The house is designed to function on 3 different levels.
With the entrance being on street level, a private space is designed at the back, with an infinity type pool overlooking the green area. The swimming pool is designed to function with a combination of large sitting areas, both inside and outside, making full use of the natural views.