Cultural Centre, Dromolaxia – Meneou Municipality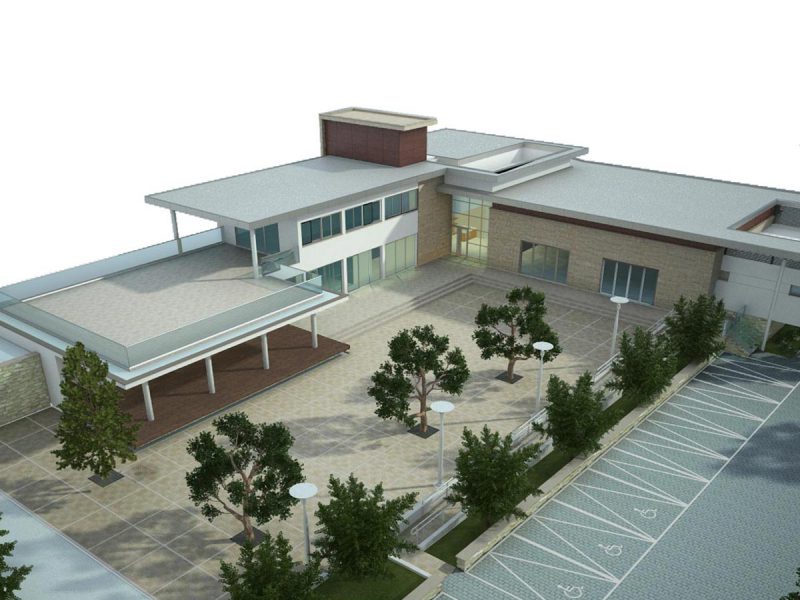 Cultural Centre, Dromolaxia – Meneou Municipality
Client
Dromolaxia and Meneou Community Council
Location
Larnaka, Cyprus
Sector
Government
Services Provided
Architectural & Interior Design, Civil & Structural Engineering, Construction Management
The project is located in Dromolaxia in the district of Larnaca, not far from the Larnaca Airport. The site is at the centre of town opposite the church and next to the school.
The building consists of interior and covered exterior spaces at ground and first floor with reference to a central exterior space. The ground floor consists of an entrance/reception hall, medical facility, youth recreation facilities, cafeteria with a
covered veranda/sitting area, a multi-purpose hall and W.C facilities. The first floor consists of seminar/teaching rooms and a partially covered terrace area.
The surrounding external area consists of a central paved space, parking and landscaped areas. The design of the building incorporates local traditional materials (e.g. stone) with modern materials.